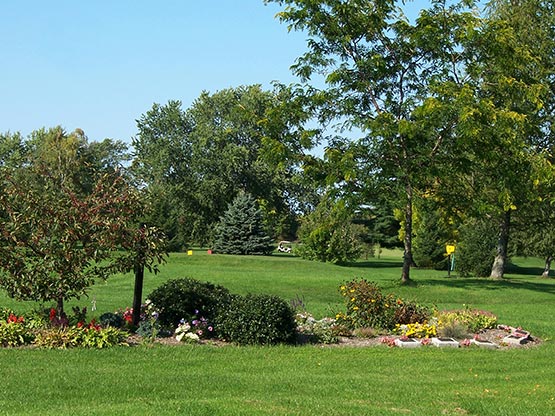 In April, 1931, it was announced that "Coot" Webber was hired to be the golf pro at the new golf course. Coot was the former West High and Rochester champion scholastic golfer. Although Coot was "but a youngster" he had an impressive record of golf conquests and experiences.

After he graduated from high school, he worked as a pro at the Elkdale County Club in Salamanca for four years. He also served as assistant pro to Bill Nagell at the Stafford Country Club and assistant pro at Genesee Valley Park course in Rochester.

The nine hole "pay as you play" golf course opened on July 1st, 1931. The course covered about 30 acres between the highway and the railroad tracks. "The contour of the land affords a number of medium size hills and these have been utilized to provide a sporty course. There is a water hole - the bane of all golfers, and a lot of other interesting features."

The new golf course had a sunken irrigation system with hundreds of little sprinkler heads imbedded in the greens. Rates for the course were $1 for nine holes. A ticket for ten 9-hole games was $7.50. Daily rates which entitled a player to play all day long, varied from $2.50 to $2.00. The Gazette mentioned that there was a golf house near tee #1 and showers and lockers were available at the Barn across the street.